NEW JERSEY STATE EXEMPT FIREMEN'S ASSOCIATION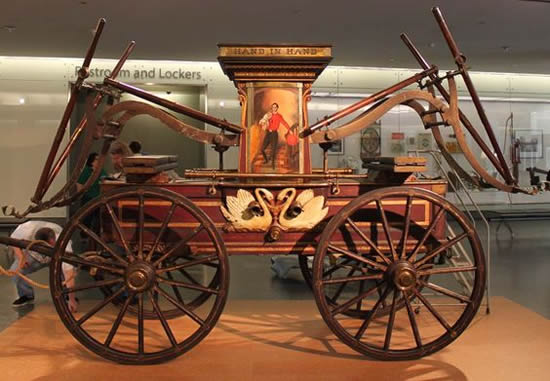 Welcome to the web site of the New Jersey State Exempt Firemen's Association. The NJSEFA is an organization that was formed for the charitable purpose of organizing and coordinating all of the local exempt fire associations in the state of New Jersey, thus lessening the burden of government in this process.. The NJSEFA also provides a venue for mentoring and support within the ranks of the fire service from those members who have earned their exemption and from their experience can lead and assist the new members of the fire service as they take up the protective fire service in both career and volunteer fire departments. The founders of this organization were people who had the foresight and the understanding that as time moved on, the fire service in New Jersey would change and that our "Great Association" would be there to assist the fire service in meeting those new challenges.
The NJSEFA web site is provided as a service to our members, and to the fire service of New Jersey. It is our hope that this web site will provide even easier access to the benefits and services that we provide the fire service of New Jersey, as well as encourage communication between and among our members.
Convention 2021
October 2, 2021
Phillipsburg Middle School
200 Hillcrest Blvd. Phillipsburg, NJ
09:00 HRS Start 
Next Exempt Meeting
April 17, 2021

 Executive Committee Meeting
Time: April 17, 2021 10:30 AM Eastern Time (US and Canada)
Join Zoom Meeting
https://us02web.zoom.us/j/83826666206?pwd=VUFsRTFIOUNjbTB5NGIxNlJHc2x4QT09
Meeting ID: 838 2666 6206
Passcode: 727523
New Jersey State Fire Chief's Associction
Webinar January 21, 2021
Go to their website for all the information
"Fire Departments Jion Neighbors to Share Real-Time Safety Informatioion With Their Communities"
It is with heavy heart and great sadness that we post this sad news that
Executive Committeeman John L. Newbon Sr. from Mercer County has past from us.
  Funeral arrangements were March 27, 2021 
All committees' reports will be submitted to the Secretary by email before the meeting Please.
The 2021 Physical Year Budget is posted on Members Only Page
REMINDER
Local Association Dues & Incorporation Fees should be paid on or before APRIL 15, 2021.
Checks in the amount of $ 75.00 payable to NJSEFA should be sent to William A. Egbert, Record Keeper at 25 Little Lane, Wharton, NJ 07885